SMALL BUSINESS SPOTLIGHT:  MILLWOOD
Sponsored by the Friends of the Argonne Library
& Held at the Library
Bike Repair Clinic
Argonne Cycle
Saturday, November 3, 1-2pm
Yoga for stress Management
Mellow Monkey Yoga Studio
Thursday, November 8, 5-6pm
Pamphlet-Stitch Bookbinding
Millwood Print Works
Saturday, November 17, 1-2pm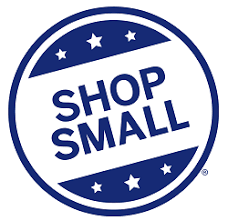 November 24th 2018
We invite you to spend part of your Saturday exploring Millwood's many Small Businesses.
Stop by the Argonne Library (10am-5pm) for a Small Business Saturday activity to complete while shopping at participating local businesses. Bring your completed activity back to the library to collect a prize, while supplies last.  Link to more information.
Millwood Businesses and Organization are invited to have a Portfolio page in our directory and list their events on our calendar.
You are invited to browse our directory to find the local business or organization you want to deal with. 
You are invited to browse our calendar of events and discover for yourself why we call Millwood a "Vibrant Community".