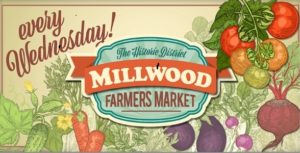 Our Purpose:
Promotion of cultural, educational activities for the enhancement of quality of life for the City of Millwood residents and surrounding communities.
Join us the last Tuesday of each month.  We get together for about an hour to plan, prepare and promote Millwood.  We've started meeting at different locations and at various time to help make it possible for more people to attend.  Locations and times will be posted as soon as they are defined.
3/21/2020, time and place to be determined
4/28/20,  5/26/20, 6/30/20,  7/28/20, 8/25/20,  9/29/20, 10/17/20, 11/24/20.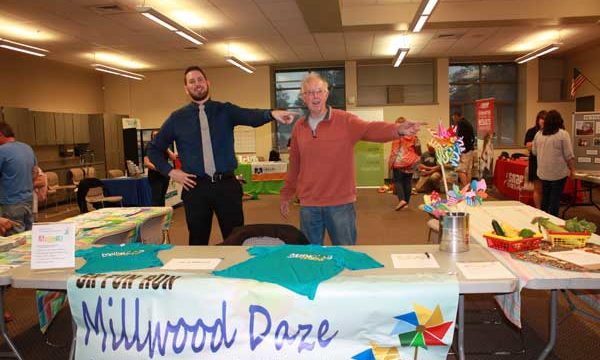 Millwood & West Valley School District
We are very fortunate to be experiencing a wonderful partnership between Millwood and WVSD.
Picture to the left are Curtis and Pat during this year's WVSD Block Party.  The district invited and included local organization that offer a family experience to the West Valley Area.